Welcome to 63005.com, your local resource for news and information for the 63005 Zip Code
This community site provides information on the 63005 zip code. Located in St. Louis County, the area covered by 63005 is considered by most people to be part of "West County". Three communities are found in 63005. Clarkson Valley lies entirely within the zip code's boundaries. The northern portion of the Wildwood community and the western area of Chesterfield are the other two communities that are located within this zip code. 63005 is home to one of Missouri's 83 state parks, Babler Memorial State Park, accessed off of Highway 109, which provides these local communities, as well as the region, with camping sites, hiking trails and many other recreation opportunities. Families living in 63005 are served by the Rockwood School District and Rockwood's Marquette High School on Clarkson Road is located there. This area is also well known for Chesterfield Commons which is located off of Interstate 64 at Boone's Crossing. Chesterfield Commons is an open-air retail shopping center that features 1.5 miles of stores and restaurants! An important airport for the entire region, the Spirit of St. Louis Airport, can be found in 63005, located off of Edison Avenue in Chesterfield.
Here's What In Zip Code 63005
Here's What In Zip Code 63005
Babler Memorial State Park, Chesterfield Commons Dining, Chesterfield Commons Shopping, Chesterfield Missouri, Chesterfield Valley Athletic Complex, Clarkson Valley Missouri, Forest Hills Country Club, Hardee's Iceplex, Insituform Technologies, Kemp Auto Museum, Landings at Spirit Golf Club, Reliv International, Spirit of St Louis Airport, St. Louis Premium Outlets Mall, Taubman Prestige Outlet Mall, Wehrenberg Galaxy 14 Cine, Wildwood Missouri,
Photo Gallery for 63005 - Click Thumbnails Below

Historic Landmark-Babler State Park, est. 1935-1941
More Info

Babler State Park Visitor's Center in Wildwood MO
More Info

Chesterfield Commons Shopping
More Info

Boones Crossing in Chesterfield Missouri
More Info

Chesterfield Valley Athletic Complex
More Info

Chesterfield Valley Athletic Complex
More Info

Galaxy Cine
More Info

Hardees Iceplex in Chesterfield MO
More Info
Do you have a photo for 63005.com? Send it to us!
Submit Your Photo
Real Estate For Sale in 63005 Zip Code
16384 Wynncrest Falls Way
$995,000
Beds:
5
Baths:
4.5+
Remarks: Open Sunday 1-3 6/24 - Super New Price! Amazing 6380 Sf Of Luxury! Brazilian Cherry Wood Flooring. Palladian, ...
16388 Wynncrest Falls Way
$799,000
Beds:
4
Baths:
3.5
Remarks: Open Sunday 7/22 1-3pm - Fabulous Atrium Ranch Situated On Premium 2 Acre Lot On A Cul-de-sac. Vaulted Open G...
17125 Church
$15,107,000
Beds:
0
Remarks: Here Is An Opportunity For An Exceptional Residential/commercial Development Project For A Planned Community B...
19294 Puellman Road
$6,500,000
Beds:
4
Baths:
4.5+
Remarks: This Is A Rare Opportunity To Purchase A 77 Acre Estate In The Wild Horse Creek Valley. From The Moment You En...
58 Pacland Estates Drive
$5,200,000
Beds:
5
Baths:
5.5+
Remarks: Architecturally Significant Home In Premier Gated Neighborhood! Extraordinary Craftsmanship, Superb Architectu...
Disclaimer: The information herein is believed to be accurate and timely, but no warranty whatsoever, whether expressed or implied, is given. Information from third parties is deemed reliable but not verified and should be independently verified. MORE, REALTORS does not display the entire IDX database of Mid America Regional Information Systems, Inc. (MARIS MLS) on this website.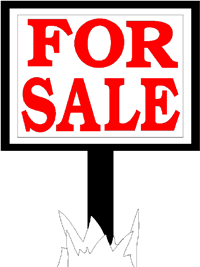 Featured Properties For Sale